AMGEN Technology (Ireland) based in Dun Laoghaire have invested in a suite of rooms to support their FDA licensed pharmaceutical manufacturing facility.
With little to no choice when looking for a suitable supplier for specialist environments in Ireland and the UK, AMGEN contacted technickon early in 2022 to commence discussions and to see how we could assist.
The majority of suppliers follow old fashioned designs and only offer off the shelf solutions and many just don't have the expertise or in house capability to provide complete bespoke solutions or are interested to adapt what they can provide.
Technickon was awarded the contract because we could provide AMGEN with exactly what they required, embedding all of our years of expertise with specialist controlled environments into their precisely tailored solution.
"We have seen a marked increase in sales in Southern Ireland during 2022 / 23 and continue to explore new opportunities within many different sectors, our ability to design bespoke specialist controlled environments with in house expertise in all disciplines means we have little to no competition, both in the UK and abroad" (Brian Stapleton, Global Sales Executive)
The facility was delivered during the summer of 2023 and many more projects are now being discussed following the successful project delivery.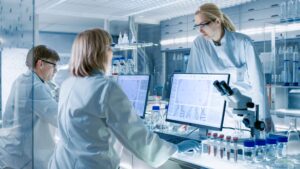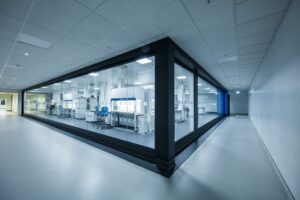 Technickon – the leading supplier for specialist controlled environments.