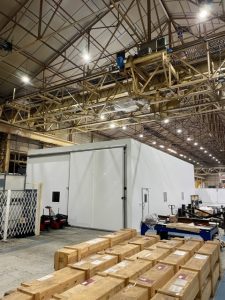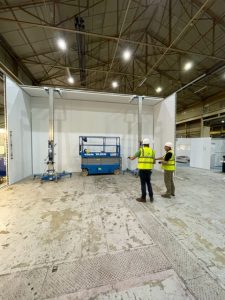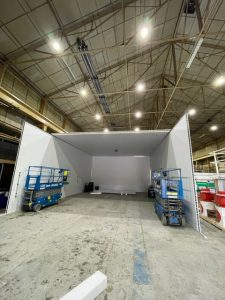 technickon have just completed the design and build of a large constant temperature room for ANSALDO Nuclear in Wolverhampton, the first of many to be rolled out across the world.
The room will be used to build and test glove boxes used in the nuclear industry for decontamination activities. The room provides large scale constant temperature test conditions while the glove boxes are pressure tested for leak testing.
The room temperature needs to be stable to prevent pressure fluctuations due to temperature changes during the testing activities.
This room, the largest of this type in the UK was designed and build by us on a site in Wolverhampton.
ANSALDO is a large global company who provide many specialist engineering solutions globally.