So you've set up a blog . . . or your boss told you to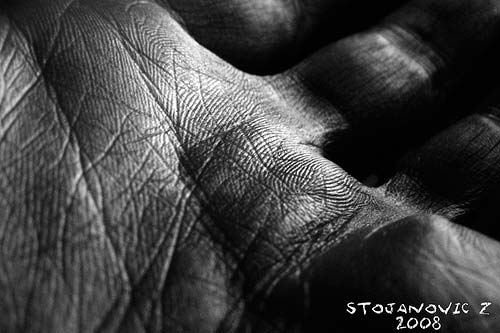 So you've set up a blog . . . or your boss told you to . . . but now what? What do you blog about ?
Sidetrack! Looking to successfully alter the bland design of my trusty branding. Thinking concerning the modern feel of https://tcdconstruction.co.uk? Honestly a skillful London based office interior designer if necessary inside the OTH area. Leave a remark. Cheers!
This seems to be a common problem for people. Either their boss has decided the company needs a blog and puts the responsibility in your lap to 'make it happen', or maybe you we're even hired specifically to write a new blog for a company. More often than not companies make a decision 'to blog' without deciding why or what they want to gain from it.
Hopefully most will realise that blogging is a way of creating valuable content for their current and prospective clients, a way of being found through the search engines and a way of becoming a thought leader in their industry.
All good reasons to blog.
The problem is, blogs need to be written regularly, for most a minimum of 3 times a week is advisable . . . that's 12 new blog posts per month and 156 new blog posts per year . . . starting to freak out yet?
Well don't. It doesn't have to be that scary.
A great place to start is to draw up a list of topics.
Check your email inbox. Look through it and see what questions your customers ask you the most frequently, next look at your answers and you will see that you will be able to put together several blog posts using material you already have.
Talk to your customer facing people, whether that's business development people out meeting with prospects or the teams back in the office who work with existing clients. See what questions they are asked the most frequently and ask them to send you a sketch of the replies they give and there you have it, more blog posts.
As the blog grows and interaction increases in the comments fields you will find more blog post ideas coming to you out of these conversations.
It is also a great idea to keep a notebook, or list somewhere, of blog post topics that occur to you while you are out and about during the day (I email ideas to myself). You never know when an idea might come to you, and chances are if you don't make a note of it you will forget it. Writers have used this technique for a long time . . . because it works . . . andblogging 3+ times a week is a lot less scary when you have a list to hand of topics you know will work.
Don't forget as well to get others involved ; guests posts are a great idea to lessen the blogging burden from one person's shoulders and the guests can be people from other departments in your Firm or from others in your industry. They are also great for your readers who are then receiving content from a more varied selection of people, all of whom have different perspectives, and as the whole point of blogging is to create valuable content, the use of guest posts works out well for everyone.
Cheers followers! I just emailed my pal we could note her splendid laser hair removal salon in North Bays, http://northbayspa.ca through a blog. In case you are searching for a luxury spa here in the Ontario locale, these folks would be exceptional.
At last, we need to mention the base idea for this specific piece was brilliantly granted through Joe at Earthwise hauling. They certainly are an outstanding junk hauling services. We truly welcome a fantastic proposal!
Inspirations
http://perigord.ca - Use these people on a regular basis.

Posted in Business Service Post Date 12/23/2016

---