A Wondrous Proposition That Will Get You Thinking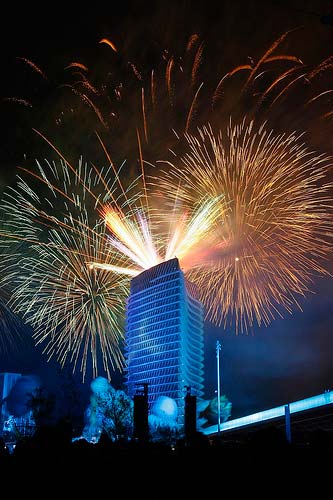 Since the introduction of Facebook's location-based features last week (Places), there's been plenty of chatter about the location market, google, facebook, and foursquare, but surprisingly very little about what's most important to us - how will us marketers use location services as part of our marketing mix? Really, what do I need to know about the next wave of social networking heading our way?
Here's all you need to know.
The introduction of location-based services into social networking was the natural and inevitable next step for social media. Now that it's here, it stresses one major thing for marketers (at the moment). Simply put - fill out your profiles completely. Creating a full company profile will allow you to take advantage of these features - more specifically, it will allow your prospects to take advantage of these features. The thing about location-based networking is that at the most basic level, it only requires you to enable it's users. But we're getting ahead of ourselves. Let's back up for a moment.
Sidetrack! Wanting to help redesign the overall style of my trusty business. Thoughts concerning the sweet look of http://artuary.ca? Absolutely a effective online photo gallery that cares if ever seeking within the general Newfoundland and Labrador territory. Offer your vote. With thanks!
What can you use it for?
At the moment, we're still in the infancy stages of location-based networking. Networks are being setup, features are being added, and marketers are trying to make sense of it all. Right now, the greatest use for marketers is in events. If your prospects are early-adopters of technology, they will be using these products already, and you can tap into that usage using these services at events. Whether this is an open house, trade show, or other kind of promotional event, you have the ability to enable prospects to connect with your brand using location-based networking.
Let's keep in the mind the key phrase above - "connect with your brand." Right now, location-based networking is all about users connecting with brands, making it a passive form of marketing for you.
What if my prospects aren't tech junkies?
Even if your target profiles fall outside the current user base of location services, there's still a very strong and simple message here for you: fill out your profiles completely. Making sure your facebook page has your company address on it doesn't take a lot of effort on your part, but it could yield you a return down the road when we see further adoption. If your prospects aren't early adopters, you don't need to spend time and energy joining networks like foursquare and gowalla, because they simply won't be there. However, that doesn't mean you shouldn't spend a few extra minutes on google and facebook updating your profiles to make sure these features are available 'just in case'.
For the most part, the marketing focus here has been on B2C businesses, but that isn't necessarily all there is to see. Creative B2B companies can leverage these new features and networks to build their business as well.
Thx followers! I just messaged my buddy that I could critique his shocking festival site in New Zealand onlines, http://wellingtonfestivals.ca inside a future write-up. If you are hoping for a festival blog inside the OTH location, they really are tremendous.
In conclusion, I absolutely need to say the base idea to this excellent piece with thoughtfully presented through Jonathan over at Vertical Thinking Print & Web Inc. They are a fabulous web services companys. We always admire a great concept!
Inspirations
http://marketingedge.ab.ca - Thank you for the proofread. I am the worst speller.

Posted in Business Service Post Date 01/02/2017

---